Gaia's Wales Seed Sovereignty Coordinator, Katie Hastings, and growers across Wales are on a quest to find small-scale, low-tech ways of processing the rare welsh oat varieties being revived by the Llafur Ni (Our Cereals) network.
Last week the BBC joined the quest, sending a shout out to 'historians and engineers'.
Have you got expertise, ideas or info to share? If you do, get in contact with katie (at) gaianet.org
---
Originally posted by the BBC. By Caroline Evans. 24 Feb 2020.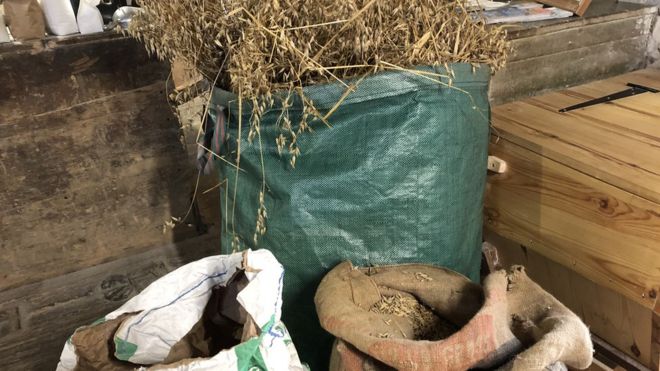 Historians and engineers are being asked for their help to reintroduce small-scale oat growing to Wales.
Growers network Llafur Ni has begun growing oats, but are not producing enough to supply large mills that can make it fit for human consumption.
The group is looking for information on bygone de-hulling methods or assistance to to build a small de-hulling machine.
Oats are commonly used as livestock feed but need to be rolled or made into oatmeal to be suitable for humans.
Katie Hastings from the Gaia Foundation, an organisation which works to revive biodiversity, said oat growing was suited to Welsh soils and the country's wet climate.
She is working with Llafur Ni in a bid to return to the days when locally grown oats were an important part of the Welsh diet.
She said: "We've been searching far and wide for a de-hulling machine or for some old kind of process that would allow us to de-hull the oats and so far we haven't solved the mystery.
"We are asking people does anybody have a de-huller or does anyone have any knowledge of the old ways these oats would have been processed to be eaten? So if there any engineers out there who could help us, or any historians who may have more information, please get in touch."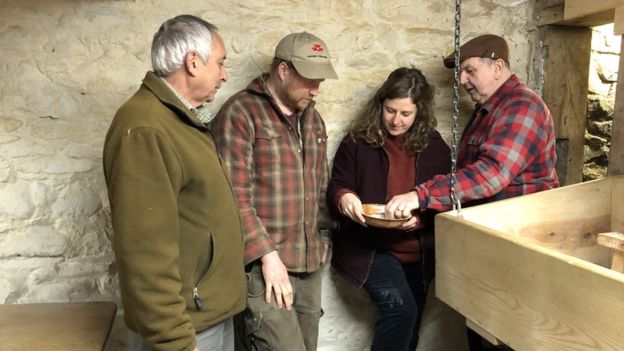 This story is also featured on Country Focus Podcast